Search for construction materials required for the projects
If you are looking for the construction materials and supplies for price estimation, purchasing, or comparison, you can submit your request through the following channels:
Option 1
Deliberately specify the details related to the construction materials and supplies i.e. types, dimensions, and quantities
Briefly describe the project and also specify the project location
Specify the names, addresses, and contact number for correspondence
Submit all details to services@icons.co.th or facsimile to 02 810 6147
Option 2
Just call us at 02 810 6697 and specify the construction materials you want
This service is provided for the contractors, architects, interior designers, project owners, and procurement departments with the primary aim to facilitate the procurement departments of the projects or those of the contractors.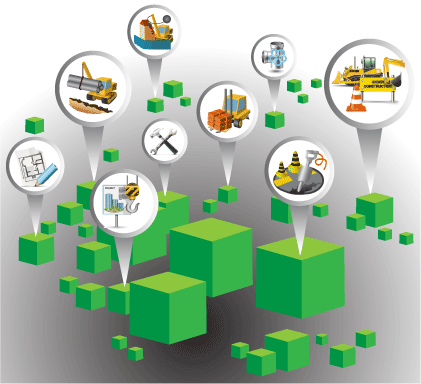 "Here you will find the comprehensive database of construction materials."
"Any construction materials you want, just tell us and those products will be served to you immediately. Enjoy choosing the materials!"
iCONS Marketing